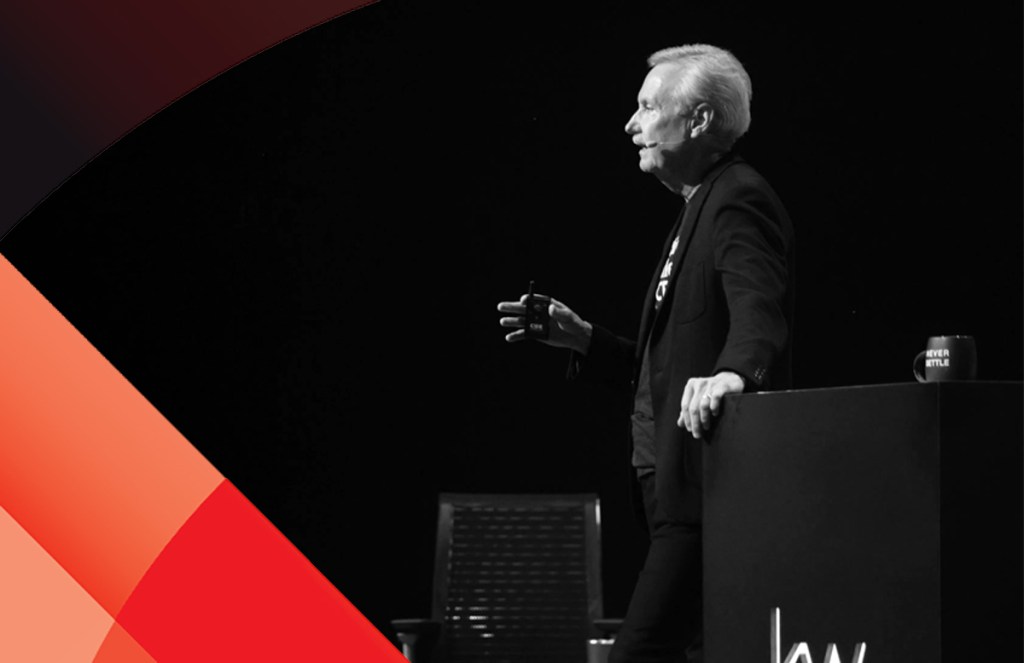 Whatever changes are afoot at Keller Williams, Gary Keller remains the company's public face.
Last October, Keller, founder of the real estate franchise network, stepped down as CEO. He took the role of executive chairman of KWx, a holding company that would showcase the 38-year-old, Austin, Texas business's forays outside straight home selling. Carl Liebert, a veteran executive of companies from HomeDepot to Auto Nation, was named new CEO.
Fast forward to the present and a three-day long Keller Williams event this week, dubbed "Mega Camp," featured multiple sessions with Keller. He interviewed "top-producing agents and leaders throughout the industry. The company founder conversed with the company's head of inclusion and belonging. And Keller emceed the proceedings on a stage for the virtual event.
In front of hundreds of small screens, wearing a black blazer, Rolling Stones t-shirt, and brightly colored sneakers, Keller was the star.
Liebert had a lower profile, as did Marc King, who replaced Josh Team in February as Keller Williams' president. The KWx CEO appeared on the stage early Wednesday morning, said a Keller Williams spokesman. Plus, the event's emphasis was agent training.
"Mega Camp 2021 is primarily focused on how top-performing agents and teams are using listings, leads, and leverage tactics to grow their business and wealth-building strategies," said Jay Papasan, Keller Williams' newly minted vice president of strategic content in a statement.
Toward that end, Keller Williams announced two new other training hires. James Shaw is now the vice-president of learning, after previous positions in the company including coaching agents. And Meredith Maples, a former instructional designer at Maximus, was named head of Keller Williams University, which the company described as a proprietary learning platform. (article continued on Housingwire.com)
This article was originally published by HousingWire. The full article is available on HousingWire.com for HW+ Members.